At Be Digital, our team of experts use the latest technology and frameworks to provide mobile application development solutions that can change the way you do business. We'll work closely with you throughout each phase of the process from concept generation to flawless execution, which results in flawless mobile apps.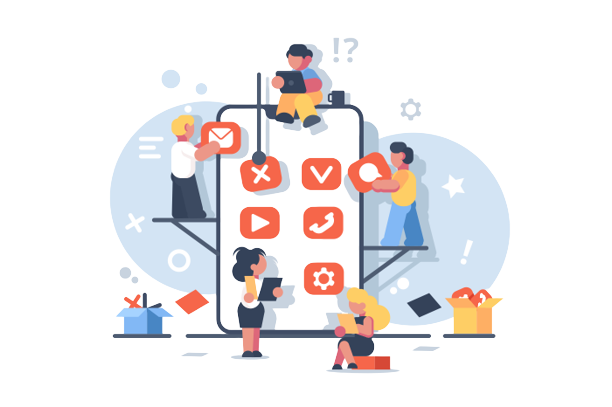 Utilizing the latest technology, we design and develop top mobile applications to ensure that you remain connected to the all the possibilities of mobility
The world is becoming more advanced every day, the mobile technology is gaining roots deeper into the culture that we live in. Mobiles have become so essential for us, and we rely for everything we need on our smartphones. The demand for mobile apps for every company. Rex Technologies can help you. Rex Technologies help you tap your target market and reach your goals with a mobile application. In this world of competition where one error can cause a catastrophe We help you create mobile apps that meet the standards of industry and offer the most user-friendly experience.
We also focus on creating iOS, Android, and cross-platform mobile apps. We have a separate division which is focused on the mobile app development. Our specialists are experts in iOS and Android Native, as well as Hybrid applications. We are well-known for producing top-quality, customized applications that are coveted by our customers. Our apps are favored by many users and work seamlessly without any issues.
We also create apps that are standardized in the marketplace and known to the general public. We also cater to the needs of customers who want completely custom-designed applications. Our processes are easy and understandable, which is why we communicate with our customers in the correct way to gather the necessary information before we design and create what is expected of us.
One of our specialties in-app development features is a multi-vendor application. We have the expertise to provide our customers with a multi-vendor application platform that includes a wide range of user-engagement as well as convenience options. We aid our clients by creating high-end technology enabled apps that improve their chances of being a the vendor with whom various vendors want to collaborate.
Web Design
Web Development
E-Commerce Websites
Social Media
SEO
Graphic Designing
Content Writing
App Development
Web Design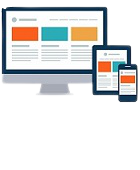 The best website design is based on understanding the buyer's needs and then transforming them into a stunning design that combines an intuitive route, useful and relevant content, with efficient calls to action which will ultimately bring you more revenue.
Web Development
E-Commerce Websites
Social Media
SEO
Graphic Designing
Content Writing
App Development
Let's make your project a success. Fill out our form below and a guide at Aktiv will contact you.